Speed Networking - Our SuccessLab for February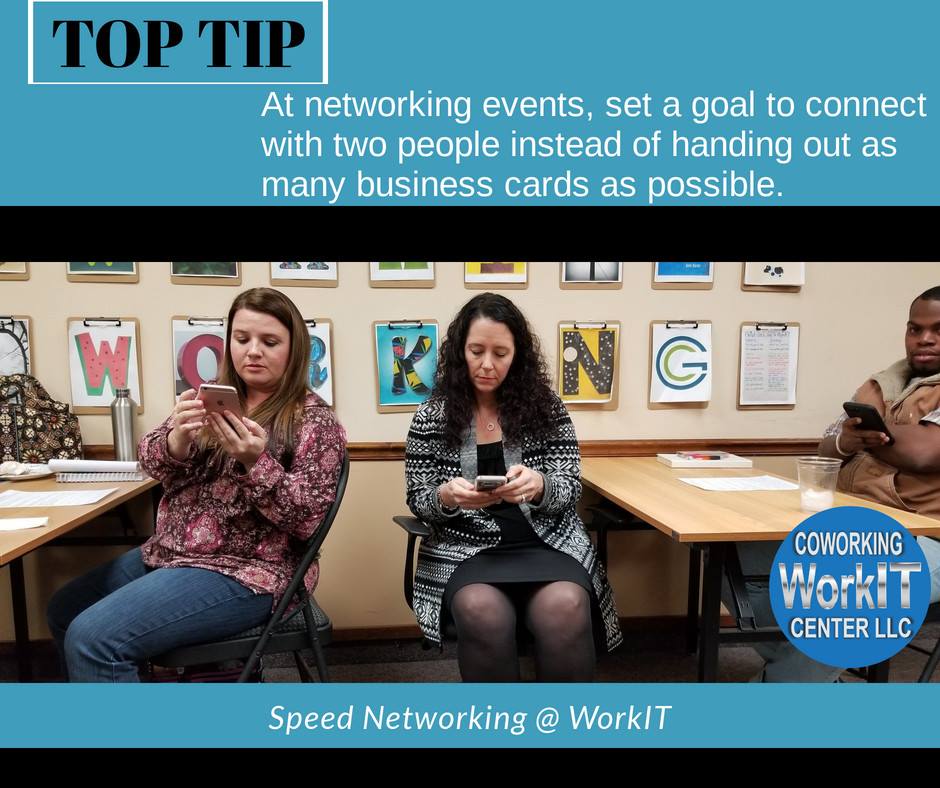 This month at our SuccessLab event, Karrie Hesser Woods gave a short seminar on networking. She provided great info on how to effectively network, and do so quickly. A ton of new connections were made for everyone that attended!
Join us every third Thursday of the month for SuccessLab events.